• Broadcast quality HD 1080P & 4k Shooting
• Motion Tracking & Compositing
• Concept Development & Storyboarding
• Soundtrack Scoring & SFX
• Non Linear HD & 4K Editing
• Motion Graphics & Visual Effects
• Language Translation & Syndication
• Multi-Format Media Delivery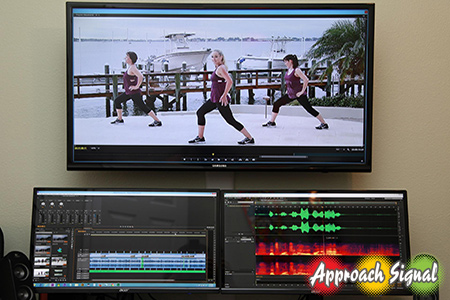 Sarasota Video Editor
Whether on location or at our video production studio in Sarasota, Florida, we aim to make the highest quality videos and make the process efficient and enjoyable. We use only high definition (HD) cameras and are capable of everything from small, one camera shoots as well as larger, multi-camera sessions.
Sarasota Video Editing Company
After filming, our video production team will edit the original footage using the latest software and equipment. Our experience and expertise in editing will ensure that the finished product is a professional representation of your business.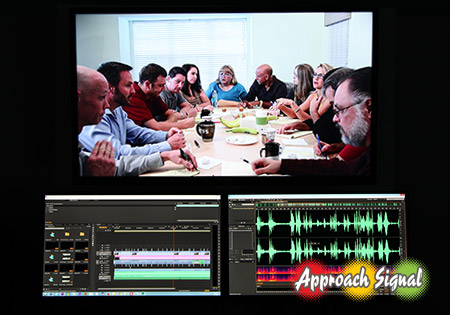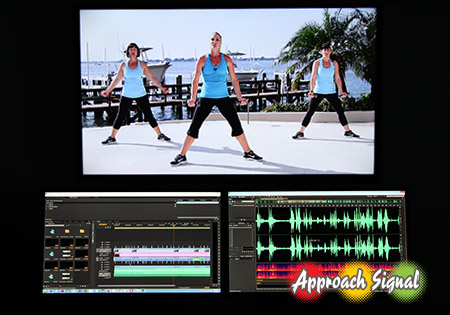 Today video editing is one of those industries that needs to keep up with the times, and that's why editing suites use the latest cutting edge technology to edit video footage.  Nowadays almost everything is done using a computer-based non linear editing (NLE) system, which is a non-destructive process, meaning the original footage is never changed.  We take all video footage and transfer it over to our video editors workstation, meaning that after this process your original footage is not touched again and takes no further part in the editing; all editing is then done within the digital environment of our system. Approach Signal uses a number of software packages from Adobe's Creative Suite range including Adobe After Effects and Adobe Premiere Pro video editor; Premiere Pro has been used by broadcasters such as the BBC, and on feature films such as The Social Network,  Avatar, Deadpool, Gone Girl, as well as being used on Madonna's Confessions Tour.  We also have extensive experience with Final Cut Pro and Avid Media Composer.