Video is one of the most important tools, which you have to choose to publish your content, and engage with your customers. The visitor that comes from YouTube spends 10 times surfing your site, that is what the most recent worldwide marketing studies discovered, it's enough reason to convince you that video marketing is the best tool to spread your message, and get new potential clients all across the internet.
The National Association of Realtors (NAR) tells us that 90% of home buyers use the internet to source information on properties. You'll find that in every industry, video marketing is taking over the old marketing tactics, video is fast becoming one of the most important marketing tools in any business or agency arsenal. Here are some video statistics to get your mind buzzing:
Mist Media Reports:
The average user spends 88% more time on a website with video. (Source: Mist Media)
Video and e-mail marketing can increase click-through rates by more than 90%. (Source: Mist Media)
Having video on the landing page of your site makes it 53% more likely to show up on page 1 of Google. (Source: Mist Media)
Invodo Reports:
52 percent of consumers say that watching product videos makes them more confident in online purchase decisions. (Invodo)
92 percent of mobile video viewers share videos with others. (Invodo)
Orion 21 Reports:
Landing pages with video have up to 800% more conversion than the same page without a video. So if you're spending a lot of time finessing that web copy, you may have better luck with a video. (Source: Orion21).
Videos are shared 1200% more times than links and text combined. In our age of sharing (apartments, cars, cat photos, the list goes on!), your reach can be even wider, if you're creating content that your users want to share. (Source: Orion21)
Brainshark Reports
59% of senior executives prefer video over text. (Source: Brainshark)
Video equals higher viewer retention. The information retained in one minute of online video is equal to about 1.8 million written words. (Source: Brainshark)
Marketing Sherpa Reports
Video attracts two to three times as many monthly visitors, doubles their time spent on the site and has a 157% increase in organic traffic from search engines. (Source: MarketingSherpa)
Viewers spend 100% more time on pages with videos on them. (Source: MarketingSherpa)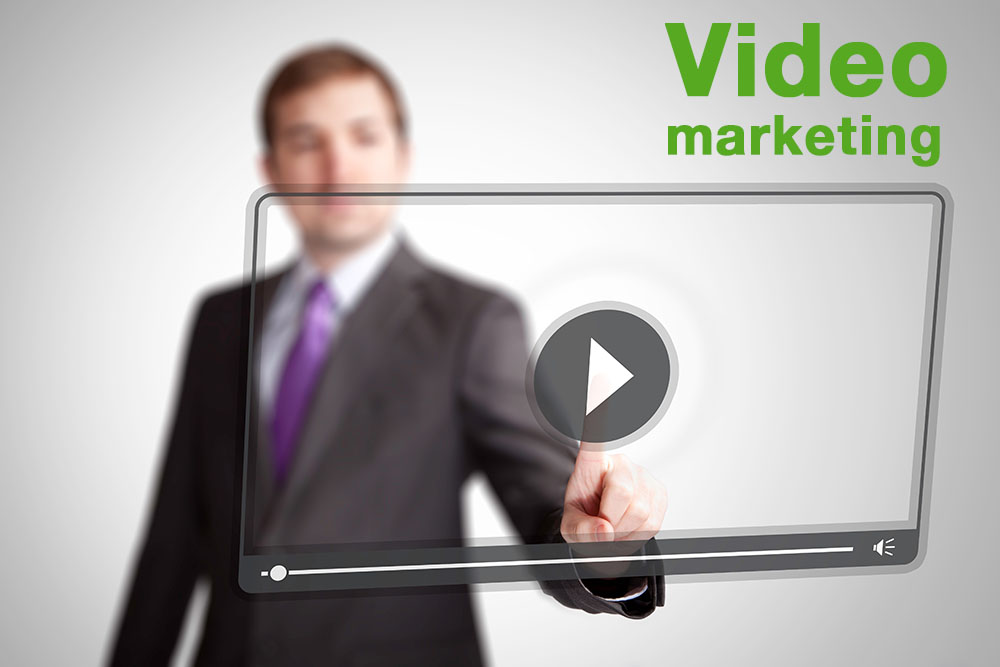 How does video marketing impact your traffic? Video attracts two to three times as many monthly visitors and doubles their time spent on the site. On top of all of that, you see a 157% increase in organic traffic from search engines by including more video on your site (Source: MarketingSherpa)
In July 2015, BuzzFeed videos generated over 1.9 billion views across the main video platforms such as: Facebook, Instagram and Youtube. Creating short-form, mid-length and interactive content is their main strategy. There are several things, that Buzzfeed does with video marketing, if you checked their social media profiles, you'll see that their content is consistent and pretty focused, they make video content to be shared and go viral, not consumed.
As you can see from this little case study, videos go viral and spread all over platforms very fast, also notice that Facebook begin to compete with Youtube. Snapchat is growing to become a multi-billion dollar company; it already has more than 100 million daily active users and achieves 8 billion video views a day. Do not neglect social media and be sure to promote across multiple channels. If you want to fully realize video's potential, you must make it easy for users to find and share it.
Apparently, no matter what your company does or provides, if you don't have a multi-platform video marketing strategy, you are going to lose out on business. The bottom line is that video is king right now; it's still evolving and changing rapidly.
Approach Signal is a video production company based out of Sarasota, Florida. We provide full service broadcast ready HD and 4K video production. We create high quality promotional videos, TV commercials, corporate videos, product demos, real estate tours, and training videos for companies throughout Florida.
Save
Save